Your Business. Your Community. Your Voice.
The Chamber is a trusted convener and provider of business resources.
We recognize the systemic interdependencies of a healthy economy and provide an ear and a voice for local business at the confluence of government, commerce, and community. Through a robust platform of member advocacy services, we advocate for business by increasing visibility, dialogue, and representation at local, state, and federal policy circles around issues of impact and interest to our members.
Economic Development and Business Advocacy Guiding Principles
The Chamber advocates for business-friendly policy in support of private enterprise, entrepreneurial endeavors, and an economically competitive business climate. These Guiding Principles reflect our commitment to advocacy for our members and with our partners.
However you choose to engage in advocacy, the Chamber is here for you, giving you a voice and keeping you informed with Roundtable discussions, pulse surveys, action alerts on important policy issues, and written and verbal testimony where it impacts critical business interests. Your Chamber acts as a steward of essential information as well as a direct conduit to your elected officials.
Most Recent News and Updates
The Bottom Line is one of Springfield's only business news sources. Compiled, edited and published by the Springfield Area Chamber of Commerce, this digital magazine, serves its members and the public with business news, community events, press releases, advocacy and elections updates, new member profiles, and everything else that affects business and community interests in our region. Enjoy The Bottom Line at https://springfieldbottomline.com/
OUR MOST RECENT ADVOCACY POSTS: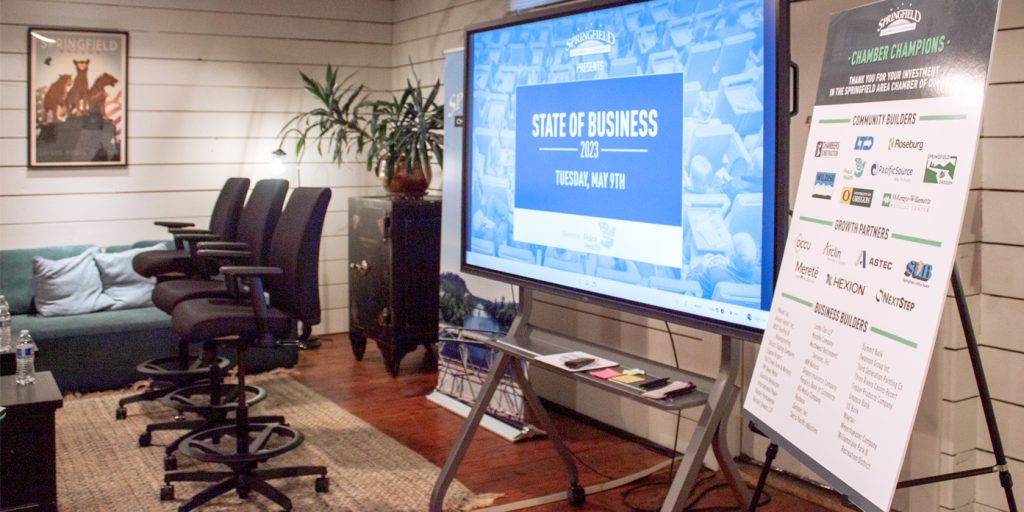 2023 STATE OF BUSINESS PROGRAM ADDRESSES NATIONAL, STATE, AND LOCAL VIEWPOINTS