Since 1986 the Eugene and Springfield Chambers of Commerce have promoted and fostered the development of civic leadership in our communities. The purpose of Leadership Eugene-Springfield is reflected in its goal to create knowledgeable, networked, skilled, involved and passionate leaders who will:
Advocate for and represent the community as whole.
Value the interaction of government, business and charitable institutions in creating a healthy Eugene/Springfield economy.
Be involved in creating a positive future for their community.
​Leadership Eugene-Springfield provides the opportunity for participants to broaden their knowledge and awareness of the communities and their leadership skills. Through monthly day-long sessions, the program:
Develops knowledge and awareness of leadership skills.
Focuses on topics relevant to Eugene and Springfield's current and future needs and opportunities.
Fosters a network of contacts among participants and presenters.
Community Oriented Leadership Awareness
Government Leaders
Health and Human Services
Land Use and Transportation
Economic Development
Education
Public Safety
Arts and Culture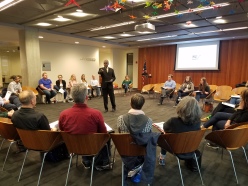 Personal Leadership Training
Leadership Styles
Communication
Diversity and Inclusion
Speaking/Presenting
Influencing Policy
Facilitating
Team Building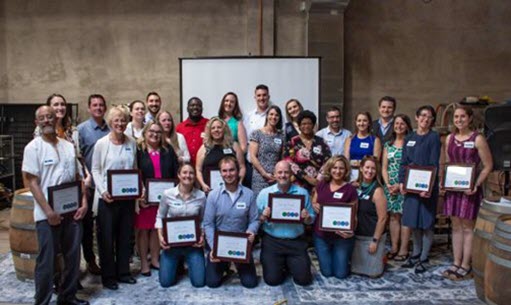 The 2021-22 LES cohort completed four class projects as part of their LES experience. Check out this final project from The Pollinators group!
Tuition for Leadership Eugene-Springfield is $975. Tuition covers all program costs, meals, and materials. The candidate's employer, a sponsor or the candidate may pay tuition. Partial scholarship assistance may be available to individuals who otherwise would be unable to participate. Indicate that need by checking the box on the application form. Applicant's employer must be a member of either Chamber of Commerce. The program begins in October and ends with graduation in May. The application window for the 2023-24 program will close on July 10, 2023. Applicants will be interviewed the last two weeks in July.
Leadership Eugene Springfield Annual Sponsors