A skilled, educated, and qualified workforce is fundamental to a strong economy. For business members of the Springfield Chamber, we encourage you to utilize this career hub to connect your organization to a local pool of qualified talent. As a job seeker, the Chamber's Career Hub can connect you with local employers and provide access to a multitude of career resources.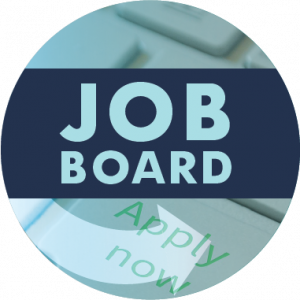 Thank you for visiting the Springfield Area Chamber of Commerce Career Hub. A skilled, educated, and qualified workforce is fundamental to a strong economy. For business members of the Springfield Chamber, we encourage you to utilize this career hub to connect your organization to a local pool of qualified talent. As a job seeker, the Chambers Career Hub can connect you with local employers and your dream career.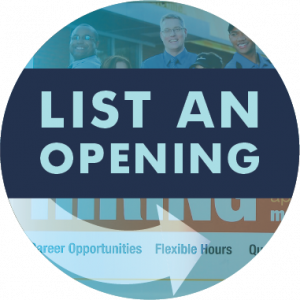 You can easily attract & manage more qualified applicants by posting your jobs on the chamber job board. We have partnered with Springfield Chamber Member, Performance Resources, to provide members with access to ApplicantPool, an HR Suite of services including our new pay per post job board service which helps connect employers and job seekers!
Your jobs will be posted to the Springfield area job board and directed to up to 20 additional job boards and social media sites.

The Springfield Area Chamber of Commerce is developing a career exploration online resource for students to explore various career and industry opportunities in the Springfield area.
Please fill out the following company profile form to share information about your company. Your company profile will be displayed through the Chamber's Career Hub.
Employee Development Resources

The University of Oregon Career Center empowers, prepares, and educates students for their lifelong process of career success. Their partnerships with local businesses, government, and non-profit organizations are key to that success. If you or your business would like to learn more about ways you can connect with UO students and recent alumni for internships, early career opportunities, speaking on panels and more, please contact jobs@uoregon.edu to be connected to the Job and Internship Developer for Eugene/Springfield, Holly Tate.
2021 Employer Guide to Recruiting at University of Oregon & Employer Newsletter 
Want to be the first to know about hiring events or get monthly tips on best practices for engaging Gen-Z employees, check out this resource.
University of Oregon Internship Guide: How to Recruit, Train, and Retain Top Talent
Internships are increasingly important both for students' educational and professional
advancement and your business's productivity, growth, and talent pipeline development.
But what makes for a great internship experience for both you and your interns? The best internship
experiences—whether traditional on-site programs, remote experiences, or micro-internships—include
experiential learning, skill building, and mentorship opportunities that will help form the career
readiness skills students need for their future success.
UO Career Center's Speakers Bureau ​
Employers and alumni who want to connect with University of Oregon students to share their career stories, expertise, and advice. Get matched with opportunities as they become available, including workshops, panel discussions, and more. Employers and alumni at all stages of their careers and across all industries are eligible. Prior experience mentoring or teaching college students or early career professionals about career preparation and readiness topics is preferred but not required.
University of Oregon students are more ready than ever to excel in a virtual environment, which has opened new opportunities for them, and industry partners, to make connections and find success together.
Lundquist Connect brings together professionals with business tasks and students with the skills and passion to complete them! These short-term work experiences range from 15 to 80 hours of work, so they're smaller than an internship and designed to be more focused on a particular task.
Projects allow industry to hire and pay a current Lundquist student to tackle a short-term business need. Industry partners emerge with a finished product while providing an amazing experience to a student at a time when internships and other full-time opportunities haven't fully bounced back.
Register for more information on mentoring & projects with Lundquist School of Business.
The university encourages public and private non-profit organizations to hire student employees by participating in the Off-Campus Federal Work-Study Program. A federal grant underwrites part of the wage expense. Student employees in your organization are placed on the University of Oregon's payroll and paid monthly for full wages earned. Your agency will be billed for your portion of the wage expense (approximately 50%) and for all related employer costs.
Handshake is a dynamic digital recruiting platform available for free to local businesses to promote early talent jobs, internships, and more. Handshake is utilized by University of Oregon, Bushnell University, Oregon State University and more! Find great early talent candidates from across the state.
How to Write a Clear and Effective Job Description for Students in 2021. In this article, you'll find tips for writing a clear and effective job description tailored to students.
Apply for a digital library card and get instant access to these services
JobNow - The sister site to our Online Tutoring program HelpNow - JobNow offers live, interactive, online help via chat about building a resume, writing cover letters and even interview tips and techniques.  It has a range of resources to help you determine your career path - even change career entirely and skills building.
Treehouse - An online learning platform that teaches coding and web development across several platforms.  Lessons range from the basic fundamentals of working with Android, iOS, C+, JavaScript, Python, Ruby and more through to advanced coding techniques.  Interested patrons are asked to fill out this online application.
Learning Express Job and Career Accelerator - This database includes job and internship search capabilities, step by step Resume and Cover Letter building tools, eBooks about different careers and more.  Through this database you can also access the Career Preparation database that includes practice tests for careers ranging from Health to Plumbing to Military to Real Estate.
Learning Express: Recursos Para Hispanohablantes/Resources for Spanish Speakers - Mejore sus habilidades escritas, orales y gramaticales, Sea mejor lector, Desarrolle sus habilidades matemáticas, Prepárese para el examen de GED, Sea ciudadano estadounidense.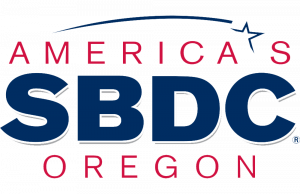 The Lane Small Business Development Center (SBDC) has a wide variety of employment development resources available. From one-on-one advising sessions to guidelines, best practices and resources on hiring practices. Working with the Lane Small Business Development center can help ensure you hire and keep good employees, strengthening and helping grow our local workforce.

Connected Lane County, formerly known as the Educational Partnership, is a local coalition of school districts, institutions of public higher education, the local workforce board, industry innovators, and early childhood partners created as Lane County's regional achievement collaborative. Leaders first came together in Spring 2010 to share information, increase cooperation and support Lane County students in their education transitions. Responsible for such programs as: Lane STEM, Elevate Lane County, Reach Higher Lane County, Career Ready Badges, Computer Science Regional Advisory and Early Learning Alliance. Contact Connected Lane County if you have opportunities or internships for students.