The Springfield Area Chamber of Commerce second annual Leadership Summit provides opportunity for professional leadership development and organizational management training. The 2020 Summit features speakers and topics who will speak to real time challenges businesses are facing in 2020, around issues such as leading organizations through change, tools for managing remote and hybrid teams, managing difficult conversations, and building a blueprint for diversity.
This two-day summit will be held online. Participants will find ample opportunity for peer to peer networking, dialogue, and leadership development.
Agenda
Day 1 October 21st
MANAGING A REMOTE WORKFORCE
Robert Steck, CEO, Partnered Solutions IT & Ruby Porter
CHANGE MANAGEMENT
David Elgarico, CEO, McKenzie-Willamette Medical Center
Day 2 October 22nd
KEYNOTE
Kelly Graves, Women's Basketball Coach, University of Oregon
MANAGING DIFFICULT CONVERSATIONS
Dr. Bill Davis, Co-director of Administrator Licensure Program, University of Oregon
BUILDING A BLUEPRINT FOR DIVERSITY
Dr. Shari Clarke, VP for Diversity & Chief Diversity Officer, Eastern Washington University
Meet the Speakers!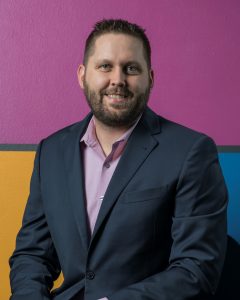 Robert Steck
Partnered Solutions IT/Ruby Porter
Robert Steck is the CEO and owner of Partnered Solutions, a managed IT service provider serving the Willamette Valley and Southern Oregon. Under the same roof is his other company, Ruby Porter, which is a full-service digital marketing and web development agency. Robert sits on the Eugene Active 20-30 Foundation board, he is the board secretary for Cornerstone Community Housing, as well as the Chairman for the Regional CIS Advisory committee. In response to the Coronavirus, Partnered Solutions helped transition 1,000 employees in Lane County to remote staff. Partnered Solutions IT & Ruby Porter recently have been honored with the 2020 Healthiest Employers in Oregon award by the Portland Business Journal.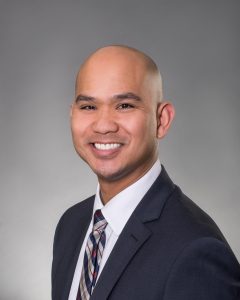 David Elgarico
McKenzie-Willamette Medical Center
David Elgarico serves as the Chief Executive Officer at McKenzie-Willamette Medical Center in Springfield since July, 2018.  Most recently, David served as the Chief Operating Officer at Touro Infirmary in New Orleans, Louisiana.  Previously, he served in various executive roles to oversee the operations of hospitals in California, Texas, and South Carolina.  Overall, David has 15 years of hospital operations experience.  He earned a master's degree in healthcare administration from the Medical University of South Carolina and a Bachelor of Science degree in Physical Education – Exercise Science from the College of Charleston.  David and his wife have two children and enjoy being active in the community, playing and coaching volleyball, and participating in their children's activities.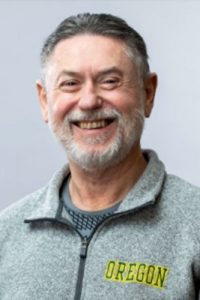 Dr. Bill Davis
University of Oregon
Dr. Bill Davis is Co-director of the Administrator Licensure Program in the Department of Educational Methodology, Policy and Leadership.  He oversees the Preliminary and Professional Licensure programs for aspiring and continuing school and district administrators.  He spent 27 years as a school administrator in the Springfield School District where he held the roles of School Principal, Technology Coordinator, Curriculum Coordinator and Assessment Coordinator during his time in the district. He was also the Director of Professional Development for the Center on Teaching and Learning at the University of Oregon for three years. He started his education career as a Special Education teacher in California.  He holds a Doctorate in Curriculum and Instruction and a Masters in Computer Science Education from the University of Oregon.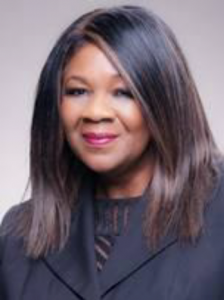 Dr. Shari Clarke
Eastern Washington University
Dr. Shari Clarke, a native of Toledo, Ohio, is a nationally recognized award-winning diversity educator with over 25 years of expertise. She currently serves as the inaugural Vice President for Diversity & Chief Diversity Officer at Eastern Washington University. Dr. Clarke states she is committed to providing voice and visibility to individuals and groups who have historically been overlooked and not included at the table. An avid writer, she has written multiple think pieces and articles including how Twilight Teaches Cultural Diversity based on the popular Twilight vampire series. In addition, Clarke has authored successful diversity strategic plans for multiple higher education institutions, the City of Spokane and State of Ohio rehabilitation & Corrections Office.
Dr. Clarke is a member of Alpha Kappa Alpha Sorority, Inc., serves on the Board of Directors for the YWCA Spokane, the GSI Education & Talent Committee, and formerly served on the City of Spokane Mayor's Advisory Council. She is also the recipient of an honorary commandership based on leadership from Fairchild Airforce Base.
Event Platforms
In addition to using Zoom for the 2020 Leadership Summit, we are also excited to announce that we will be using Slack as a second virtual space for networking and chat. Our Leadership Summit Slack workspace will have channels for each session, so that you can interact with the speaker and ask questions after the presentation. We also will have channels set up for each of our sponsors, for tech help, messaging the Chamber, and hanging out at the #water-cooler. 
In the days prior to the Leadership Summit, registrants will receive an email inviting you to join the Leadership Summit Slack workspace--we encourage you to join early and familiarize yourself, if you are new to this tool. Check out this quick tutorial to get started. 
Both Slack and Zoom are accessible through a web browser. If you plan on joining the Leadership Summit via mobile phone or tablet, you'll want to download the Zoom app and Slack apps ahead of time. See you online!
Thank you to our Sponsors!
Title Sponsor

Keynote Sponsor

Facilitation Sponsor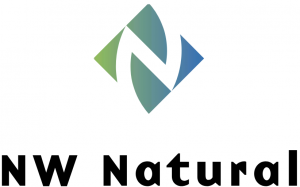 Tech Sponsor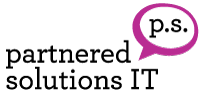 Table Talk Sponsors
PeaceHealth Sacred Heart Medical Center at Riverbend
McKenzie-Willamette Medical Center