The Springfield Area Chamber of Commerce invites you to its fifth annual Leadership Summit, a transformative event dedicated to professional leadership and organizational management development. The 2023 Leadership Summit promises to be an enlightening experience, where you will explore the keys to MODELING EXCELLENCE in your leadership journey.
8:00am      Registration open. Coffee, tea, water provided
8:30am      Welcome Remarks: Vonnie Mikkelsen/Storm Kennedy
8:45am      Building Buy-In: Coach Mark Wasikowski
9:30am      Summit Sponsor: Kaiser Permanente
10:00am    Coffee Break
10:30am    Breakout Sessions
Building a T.E.A.M. Culture: Cory Burket
Navigating Crucial Conversations with Skill and Empathy (Panel Discussion)
11:30am    Lunch Break
12:30pm    Breakout Sessions
Leading an Evolving Workplace: Avril Watt
The Power of Confidence: Look Good, Feel Good (Panel Discussion)
1:40pm      Ice Cream Break
2:00pm      Bank on Yourself: Tab Davis
2:30pm      Keynote Speaker: Sardék Love
3:50pm      Closing Remarks: Vonnie Mikkelsen/Storm Kennedy
4:00pm      Book Signing/Networking Social
SARDEK LOVE
CEO, Sardek Love International
LEADING WITH IMPACT
Based on years of working with thousands of leaders in 32 countries, we discovered 5 specific qualities high performing leaders demonstrate that cause others to take accountability, increase collaboration across teams, and work more efficiently and effectively. In this fascinating, provocative, and highly interactive 90-minute session, Leadership and Engagement expert Sardék Love will equip attendees with the road map for building and developing the proven, specific habits of high performing leadership.
After attending the program, attendees will be able to:
Use the Curious Ask Method to effectively communicate and build trust
Adapt their leadership styles based on others' needs, concerns, and interests
Use the High Impact Storytelling Formula to craft and tell stories that paint a compelling and highly desirable picture of the future
Few people create the types of thought-provoking and highly engaging experiences for which Sardék Love is internationally known. As an extremely popular speaker at conferences and corporate events, attendees to his Peak Performance Made Simple-related series of speaking events and training programs are guaranteed to enjoy Sardék's famous Edutainment approach. Every person experiences a transformation with Sardék because he ensures everyone will "be better than they were yesterday."
He has a long-standing history of thought leadership and developing talent at all levels. He is a former President of the Virginia Tech College of Human Sciences Alumni Association. In 2003 as a member of the Association for Talent Development (ATD) National Advisors for Chapters, Sardék was awarded the Staff Partnership Award by Tony Bingham, ATD's CEO. In 2018, he was cited by ATD as one of the top 25 global thought leaders in Talent Development that spoke at the ATD International Conference and Exposition. A regularly cited leadership, training, and peak performance expert, Sardék currently serves as a member of the University of Maryland Baltimore County (UMBC) Graduate Instructional Systems Development Board.
As Chief Executive Officer of Sardék Love International, Sardék has traveled to and worked in 32 countries inspiring, developing, and educating managers, trainers, and staff in Fortune 100 companies, high-tech organizations, local / state / federal government agencies, and global brands on how to create high-performing teams.

MARK WASIKOWSKI
Baseball Coach, University of Oregon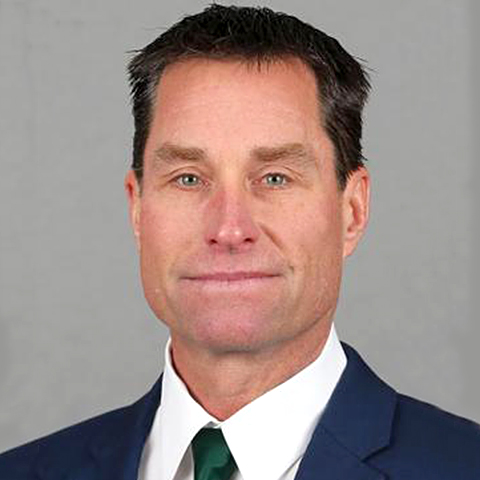 BUILDING BUY-IN!
Who's truly in charge of successful organizations? University of Oregon baseball coach  Mark Wasikowski will be challenging you with a unique perspective on leadership, focusing on who's really in charge of a successful organization.
During his six-year tenure as a head coach, Mark Wasikowski has proven he can turn a program around in a hurry. In his first full season at Oregon, Wasikowski led the Ducks to a 12-win improvement over Oregon's win total the season before he became UO's head coach.
In year two as head coach at both Purdue and Oregon, Wasikowski coached both teams to postseason appearances after significant playoff droughts at both schools. After coaching just 15 games in his first season at the helm of the Ducks because of COVID-19, Wasikowski led Oregon to a 39-win season and a spot as an NCAA Regional host in the 2021 season. The postseason appearance was Oregon's first since the 2015 season. Wasikowski and the Ducks made it back-to-back postseason appearances in 2022, the first time Oregon had played in a regional tournament in consecutive seasons since the 2014-15 seasons.
At Purdue, Wasikowski led the Boilermakers to a 38-win campaign in 2018 and a spot in the NCAA Regionals two years after PU finished the season 10-44. It was Purdue's first postseason appearance since 2012 and just its third in school history.
TAB DAVIS
Marketing Consultant, Bi-Coastal Media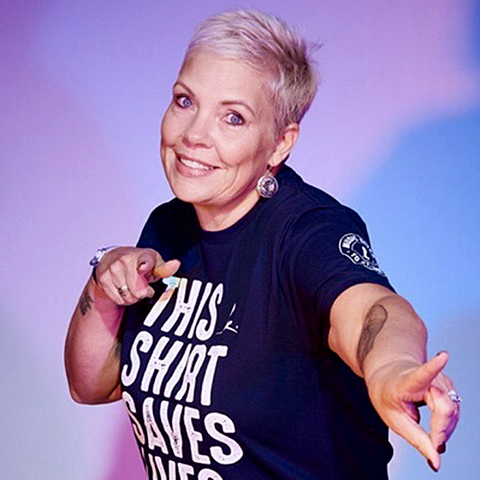 BANK ON YOURSELF
What does your life resume look like? Too often, we are so focused on a path to the end that we miss the road signs along the way ... maybe we should have taken that detour. Tab will show you how to believe in your value!
Tab grew up in Springfield, Oregon, and still lives in the Willamette Valley. While she will tell you that her greatest accomplishments are being a wife, mother and Mimi, that's just the icing in the cake.
Thinking she would be a nurse, she completed CNA school while in high school and then went on to become a firefighter and EMT. She took a long hiatus while having children, homeschooling and volunteering through the community. She chaired Relay for Life at Lane Community College for 2 years, leading the organization by raising more than $1.5 million in the 2 highest years ever. This led her to returning to the workforce in the nonprofit space. Tab spent 5 years as a Community Director for March of Dimes where she put her fundraising success to work. While selling sponsorship and building relationships throughout the state, she served on the booster boards for various schools and sports, along with serving on the Board at NextStep Recycling, McKenzie Business Association, Eugene and Springfield Chamber Greeters, and Springfield Chamber of Commerce.
She was recruited to work at Bicoastal Media in 2014 where her days are spent building relationships, networking, and imagining what "more" looks like for herself and the businesses she serves.
---
BUILDING A T.E.A.M. CULTURE
CORY BURKET
Managing Director/Estimator/Project Manager/Designer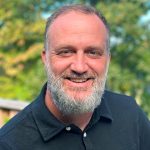 Momentum is something that every organization wants to achieve and maintain. Creating momentum takes:
· Considerable Commitment
· Clarity of Vision/Direction
· Collaboration of The Whole TEAM
In this session, Cory will be focusing his talk on the last piece, "Collaboration of the whole TEAM."
---
NAVIGATING CRUCIAL CONVERSATIONS WITH SKILL AND EMPATHY
Moderator: NIEL LAUDATI
Assistant City Manager, Springfield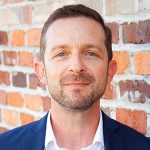 PANEL:
KEN BROWN - Rexius; CHRISTINE SILVER - Silver Business Solutions; JINOO HWANG - Attorney at Northwest Legal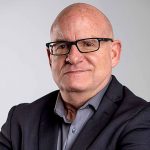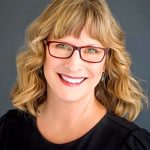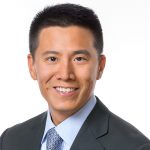 This panel of distinguished local leaders with share with you their experiences on defining "tough topics," defining what qualifies as a tough topic and discussing the importance of these topics. They will explore the concept of empathy and its significance in addressing sensitive issues, and assess the difference between sympathy and empathy.
---
THE POWER OF CONFIDENCE: LOOK GOOD, FEEL GOOD
Moderator: TAB DAVIS
Bi-Coastal Media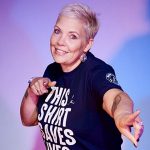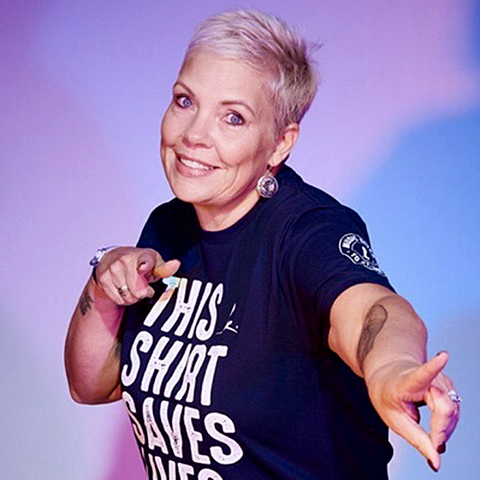 PANEL:
ED EMBERLIN - Owner, Visiting Angels; VALERIE SHARR - Owner, Sip and Seams; RACHEL WILLIAMS - Owner, Eugene Stylist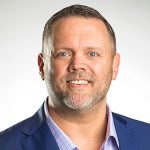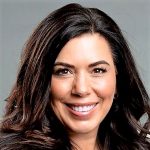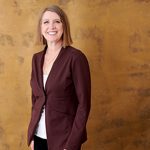 Confidence is about feeling comfortable in your own skin and appreciating your unique qualities. This dynamic panel of professionals will inspire you in many ways, discussing how to cultivate a healthy body image and embrace self-acceptance.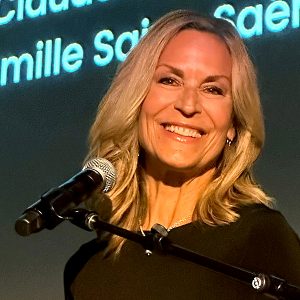 Storm has spent 27 years of her career waking up the community over the airwaves on Magic 94.5 and KUGN radio stations.
Storm's acting career has allowed her to perform on theatre stages throughout Lane County and beyond for the past 32 years, working with theaters in Eugene, Albany, Salem, and Portland, Oregon.
Storm continues to keep busy with nonprofits, helping to bring awareness and fundraising though emceeing, public relations, and marketing through her company, Stormy Communications.
In her downtime, you can find her on the tennis courts, hiking the local buttes with her dog, Holly, or doing what brings her the most happiness – spending time with her kiddos, Madison and Wyatt.
Thank you to our Sponsors!