The Springfield Area Chamber of Commerce #WorkReady initiative is a collaborative effort led by business and economic development leaders in Springfield, aimed at revitalizing the local economy, enhancing career-based learning opportunities, and cultivating a well-trained workforce. The initiative aims to achieve these goals through targeted investments and collaborative partnerships that create a strong workforce development system, contributing to business growth, talent attraction, and retention. #WorkReady is committed to building a robust education and workforce development ecosystem, recognizing its significance in driving economic prosperity.
WORKREADY ESSENTIAL SKILLS: TRAIN THE TRAINER WORKSHOP
The WorkReady Essential Skills: Train the Trainer workshop has been specially designed to address the training needs of local industry by Cascade Employers Association. This workshop will provide managerial level training for integrating essential skills learning into an organizations' hiring, onboarding, and professional development processes. Throughout the workshop, managers will receive tools and takeaways for helping develop their employees in the areas of communication, collaboration, adaptability, and critical thinking. Essential skills are critical in any industry sector, and have been identified by employers among the skills most lacking in existing staff. Give your managers the tools they need to cultivate these skills in their teams through the Train-the-Trainers Essential Skills workshop this Spring!
WORKREADY STUDENT ACCESS PASS
Launching September, 2023
The Springfield Chamber is a network of reputable organizations, community leaders, and business professionals across Lane County offering connections, opportunities, and rewarding careers. Students in degreed and CTE programs often graduate with limited connections to local business and industry employers. The Springfield Chamber Student Access Pass program is designed for the student who wants to grow a relational network with local employers and professionals, and gain a better understanding of career opportunities available to them.
Become a WorkReady Impact Investor Today
Investors are recognized throughout Chamber communication channels for their sponsorship commitment, promoted at signature WorkReady programs throughout the year, and invited to participate in the annual Champions and Investors Recognition event.
$10,000 Community Partner
$5,000 Tier 1 Impact Investor
$2,500 Tier 2 Impact Investor
Email Paige Walters, paige@springfield-chamber.org for more information on how you can support the Springfield Area Chamber of Commerce WorkReady Initiative.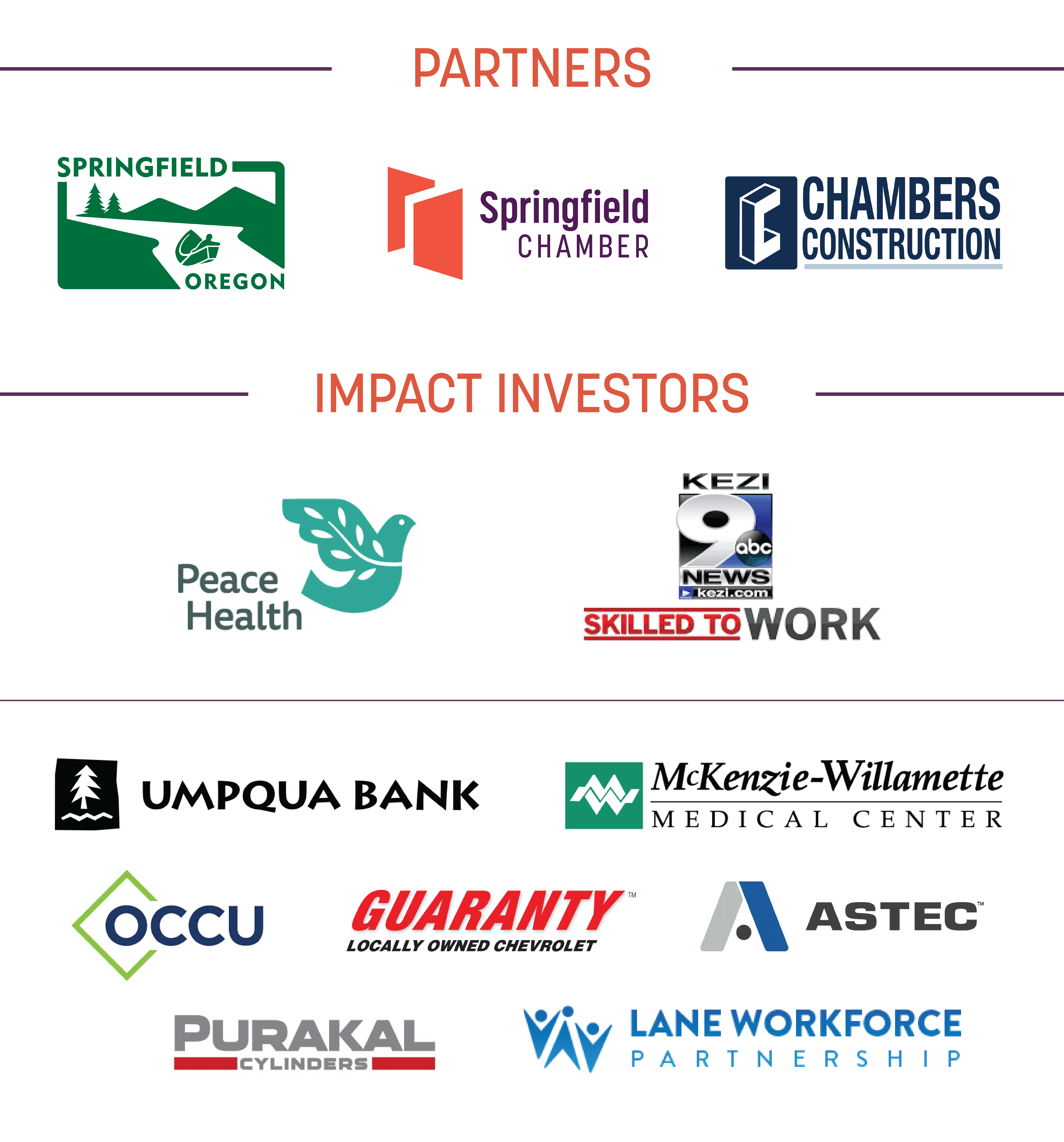 Explore our digital resources!
Explore the Chamber's various digital career resources below. The Online Student Career Exploration tool is available for students to explore various industry and career opportunities the Springfield Area has to offer. Add your own company profile to the page to help students connect with your business!
The Career Hub hosts the Chambers member job board, and a variety of employee development resources offered by education and workforce development partners in the area.